Choose a Glass Room for Stunning Outdoor Living
Could you do with an effective space solution without the expense or hassle of extending your home?
If so, you're in the right place. Our contemporary garden Glass Rooms and studios act as a perfect lounge area, office or even dining room.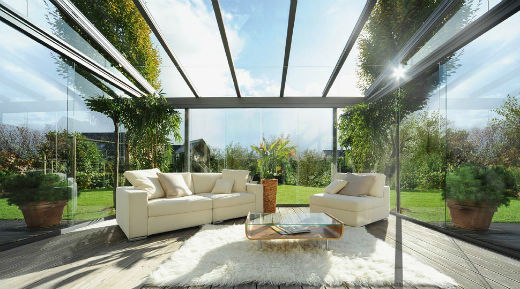 Why Choose a Glass Room from Lanai Outdoor?
Bring the outside in – giving you a feeling of freedom and being outdoors.
All year round flexibility – whether it is hot or cold outside, your glass room is the perfect solution.
Seamless glass walls – sides can be opened to take advantage of bright sunny days or closed to keep out the wind and rain whilst still enjoying the feeling of being outdoors.
Outside living space – perfect for lounging without the worry of having to rush the cushions inside when the sky goes grey.
Enjoy your garden for longer – additional options available include awnings, LED lighting and electrical radiant heaters to maximise the use of your glass room.
Quality time with friends and family – get together in a contemporary space you can be proud of.
Glass Rooms for Lounging & Dining
Do you want to spend more time enjoying the outdoors? Like many of us, do you want to take advantage of your garden on a regular basis no matter what the weather. With one of our glass rooms built onto your house covering all or part of your patio, you can create an area that gives you protection from the elements whilst taking full advantage of the summer days too.
At Lanai Outdoor we can help you to create an ideal space to sit back and relax whilst taking in the delights of your garden. Your bespoke glass room will create your personal oasis flooded with light and with a selection of flexible and fixed glazed units creates an easy transition from the house into the garden.
Say Hello to Extra Space
Our Lanai garden glass rooms and studios are available with either contemporary sliding doors or concertina style doors. Both these styles of doors can be opened up to bring your garden into your home.
With premium quality components and fitting, the Lanai Outdoor glass room doors are easy to open. Sliding the panels is a breeze due to exceptionally smooth operation and can be locked if needed. With so many flexible and fixed-glazing side elements to choose from, there are a wide range of combinations awaiting you.
Bespoke To You
We design every last detail down to your personal specifications and desires. Our design team work with only the best manufacturers to produce the most stylish and functional structures that are perfect for your home.
All of our contemporary garden glass rooms, studios and extensions are made to a supreme level of quality and are functional as well as durable. We offer a full 10 year guarantee on our structures, and we're confident they will last and be enjoyed for years and years to come.
We're competitive with our prices and don't like to be beaten! Our designers work directly with you to work for a design that fits not only your aesthetic tastes but your budget too. We have a wide range of alternate structures and designs available that range in price.
With an effortless all glass system, it doesn't get any easier than this. Thanks to our premium quality components and fittings, all glass sliding doors are a breeze to operate and can also be locked if needed.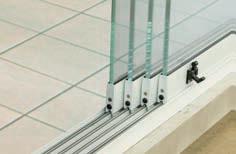 The glass rooms convenient and easy-glide sliding wall has a foot-operated lock on the inside, therefore, there is no need to bend over.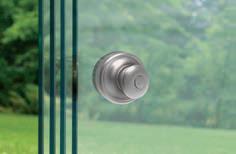 The intelligent actuator function makes for very fast operation of the all-glass elements. You can slide multiple panels in one go, close entire fronts with a flick of the wrist.
Our design team will work with you to help you blend your glass room with the shape and appearance of any building facade, even on protruding walls and corner solutions.
We will be happy to explain to you which style of roof is suitable for your needs.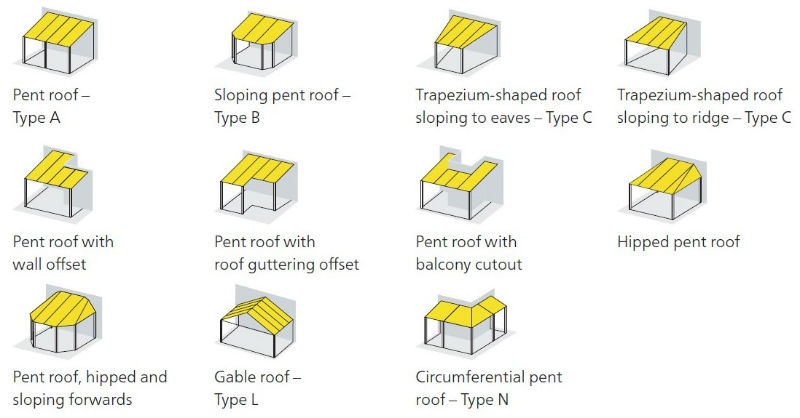 With a selection of over 200 different frame colours for you to choose from, you have a choice of diverse colours which harmonise with the architecture.
Identical colours – for a perfect match.
As all the powder coating is done at the time your bespoke glass room is produced, you can rest assured that your product comes with the same top-class colour tonality and identical gloss level.
Choose from an abundance of high quality colours:
47 standard RAL rack colours, silk gloss
9 scratchproof, resistant trend colours with an elegant textured look
over 150 special RAL colours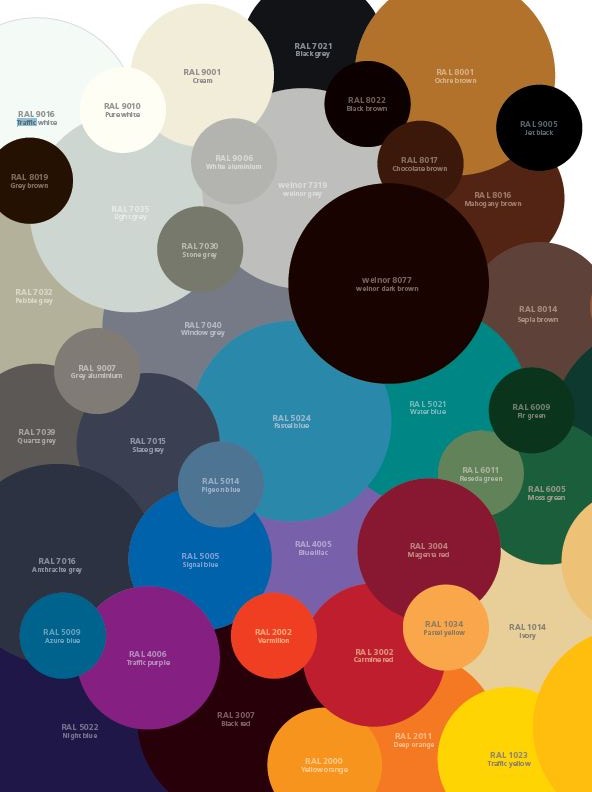 Colour manufacturers make every effort to guarantee colour stability. Despite this, as a result of the ban on the use of heavy metals in powder coatings, it therefore cannot be excluded that colours in general, and Fire Red (RAL 3000) in particular, may fade with time. Colours may differ significantly due to the printing process.
Glass Room Accessories and Control
If you want to transform your patio so that you can spend more time enjoying your garden with your family and friends, or if you have been thinking about having a conservatory built, why not consider one of the flexible glass rooms from Lanai Outdoor.
Recent Glass Room Installations
Nicola
2020-06-03T16:06:06+00:00
Beautiful Glass Room, recently installed in Cambridgeshire This glass room works very well as an extension to the kitchen, notice how the customer has used the same flooring in both the kitchen and the glass room. Installed with lights, heaters and a remote controlled roof