This stunning Louvered Roof Canopy creates an alternative garden room with sides that open up to the elements.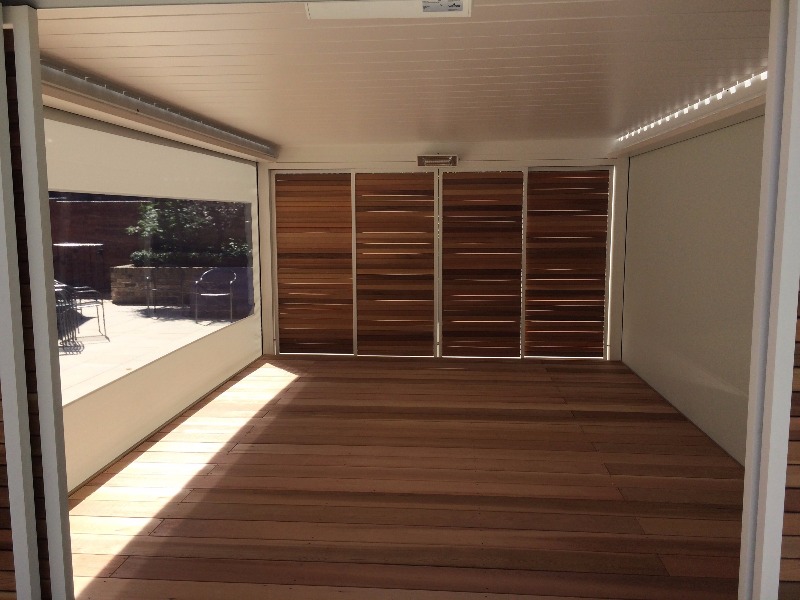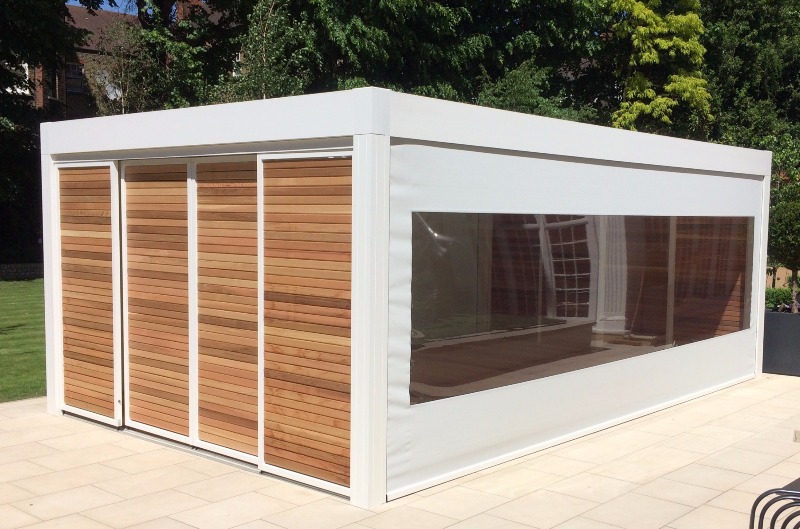 With sides that come up or go down again offering protection from wind and rain or opening up to let in the sunshine.
This is an aluminium construction with a roof made up of blades which when closed form a waterproof roof.  Yet the blades can also be opened to allow the light to enter from the top and to give further ventilation if required.
Louvered Roof Canopy Construction:
6m Long x 4m Wide
Powdercoated White Finish
Front Blind Blank
Back Blind with a Window
Wooden Louvers at the end
LED Lighting around the inside perimiter