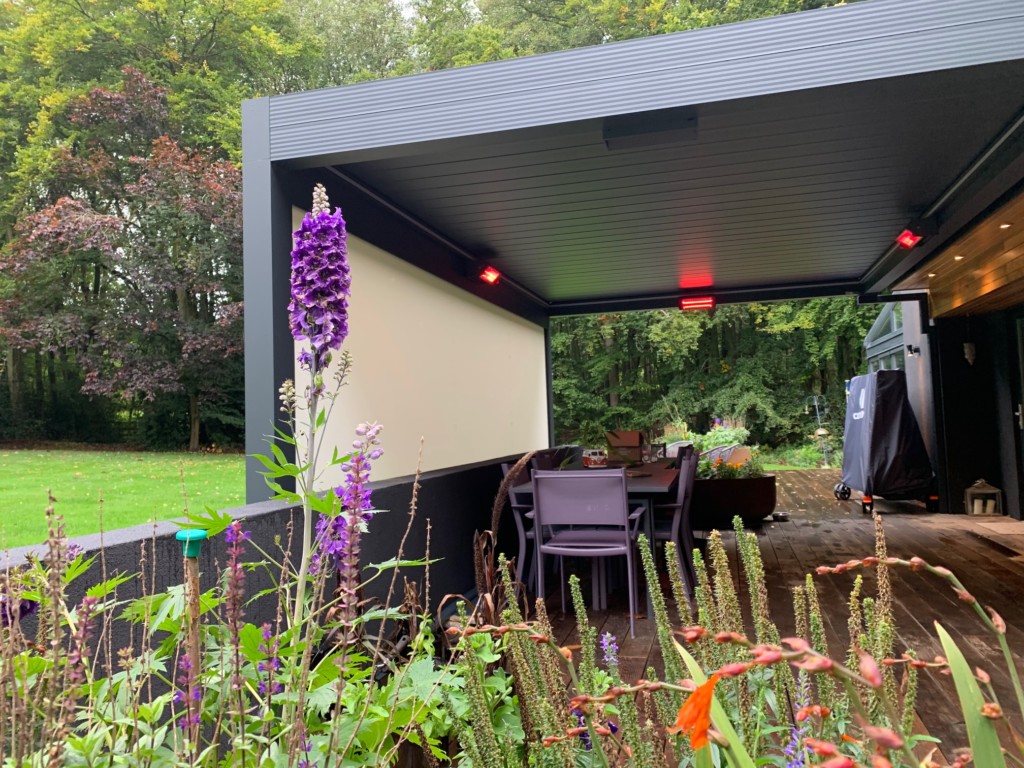 This recent installation of our ever popular Iris louvered canopy to an exclusive property in Berkshire certainly has the wow factor and more.
Incorporating our ever popular remotely operated zip screen system offering protection from sun, rain, wind and utilizing four infra-red dimmable heaters we have created an outdoor living space that can be enjoyed all year round.
We overcame specific design limitations with the intelligent use of bespoke brackets to create a "floating" system.
Open the roof to let the sunshine in or let the rain sensors take control in inclement weather and shut the system down protecting furnishings and leaving the space dry for when they want to use it next.
The customer is overjoyed with the finished result and we look forward to working with them again on future projects.