This glass room has the addition of a blind to cover the front and heater.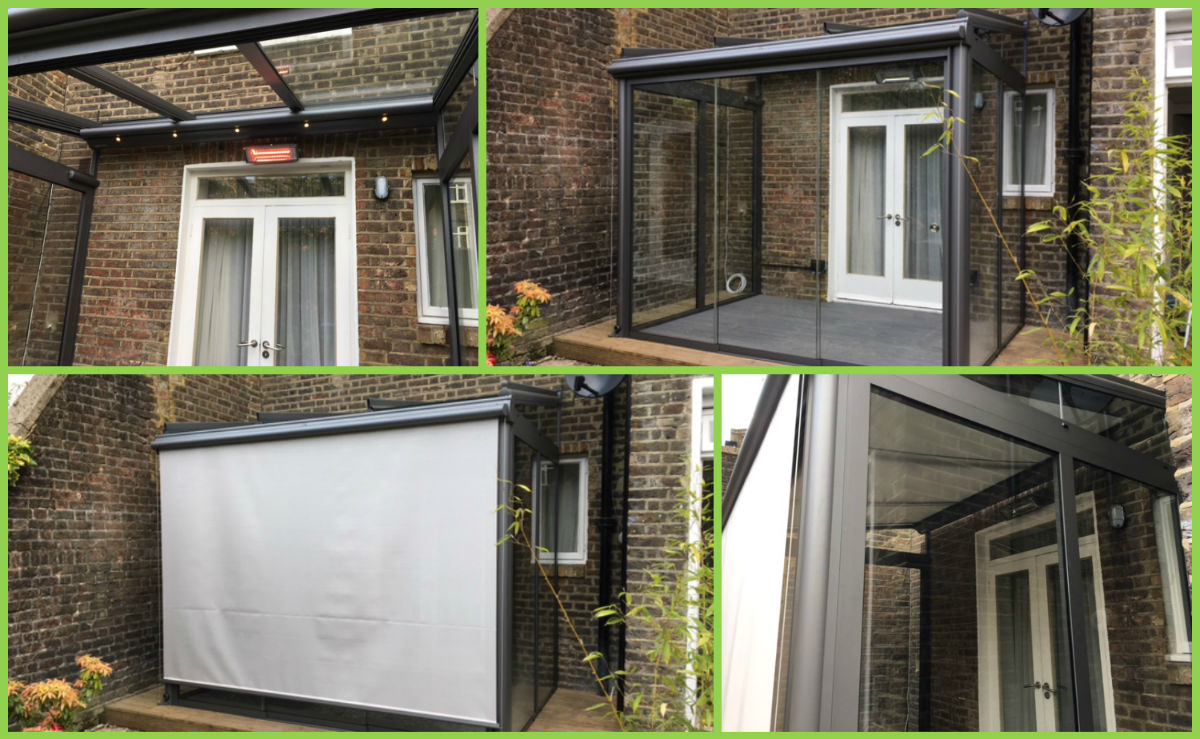 This London glass room installation has the benefits of a blind fitted to the cover the front elevation and another for the glass ceiling.  These offer privacy to our customer and help to control the amount of sunlight let in or kept out.
With the addition of a heater and LED lighting inside the glass room, it can be used more often throughout the year.
The glass room is approximately 3m wide and 2m deep.
If you are looking for a glass room supplier in North West London, please give us a call.