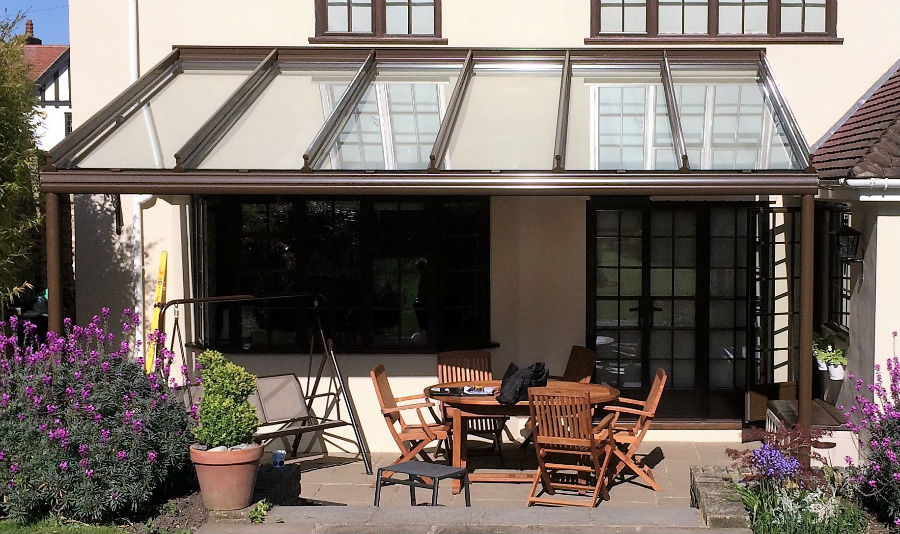 This glass veranda makes the patio a more flexible space where furniture is protected from the elements, as is anyone using it.
The addition of an under awning ensures that shade is available when required.
This glass veranda is approximately 5.5m wide and the projection from the building is 3.5m.
If you are looking for a glass roof verandas supplier in Woodford Green, Essex, please give us a call.