Lanai are please to present our latest installation of a pool side Iris incorporating a stylish outdoor kitchen.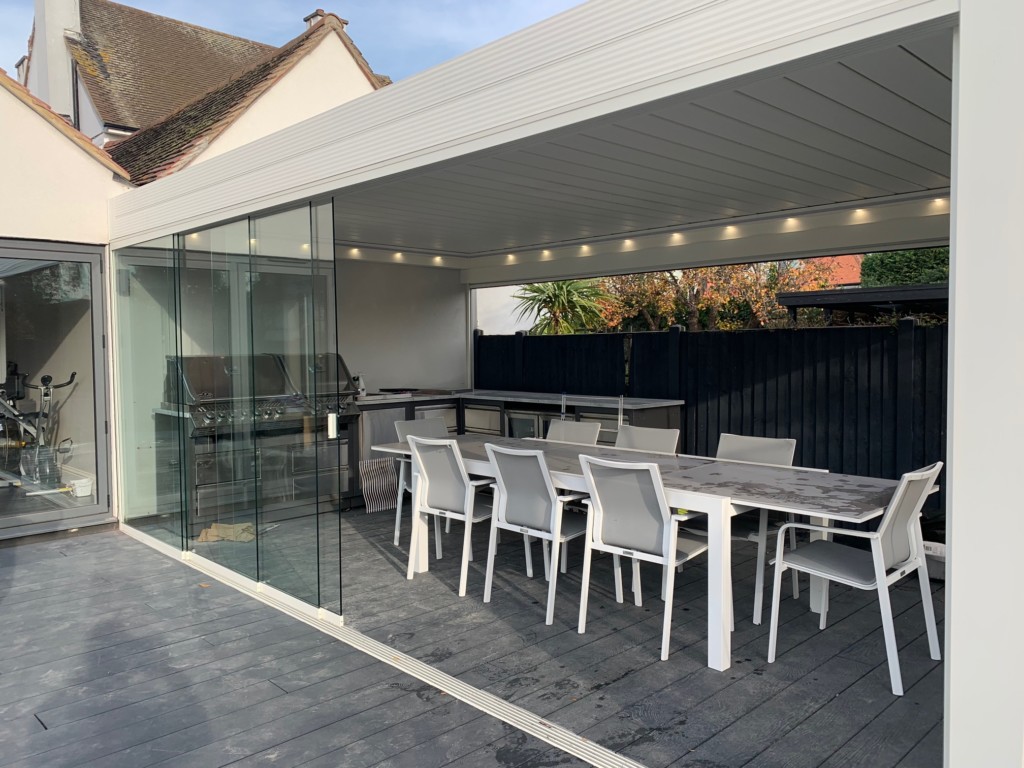 The installation on a prestigious property on the Essex coast completes this outdoor entertainment space and ensures the customer can enjoy al fresco living no matter what the weather.
Sliding glass doors offer protection from the elements and allow the light in whilst the remotely operated zip screens offer both privacy and shade.
Its dimensions are 6m x 3.3m with glass doors and screens/dimmable LED lighting.